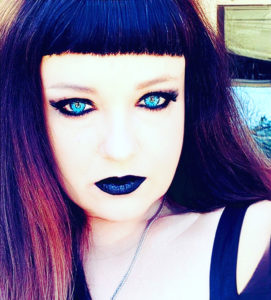 I was born in Warsaw, Poland, but have spent most of my life in Munich, Germany, where I attended film school to become a screenwriter.
After my professional education, I worked in the German film industry for several years, mostly as a scriptwriter, but I also produced and directed a few short films which were nominated for and won a couple of awards.
Being a huge fan of video games since I can remember, I expanded my field of expertise and worked as a game writer in the German video game business for a while before I made my childhood dream come true by getting my first novel published.
I've been working as a novelist full-time ever since and there's nothing I enjoy more than this job.
In 2016 I moved to the US and now live in South Carolina. Shadow City was my debut in English in 2019, and since then I've published two more series, Behind Blue Eyes and Cyber Squad – with hopefully many more to come!
When not spending time in the worlds inside my head and writing about them, I enjoy walking my dogs, playing video games on my Xbox, reading, movies, listening to Gothic and Industrial music. Oh and I love everything that includes cyborgs…
It may have to do with the fact that I'm a cyborg myself. But don't tell anyone!
(Photos by Joshua Saari)